Metal Framing Services for Residential and Commercial Applications
Want a straight wall?  Here at BAS Walls & Ceilings, we specialize in non-load bearing interior metal framed systems in residential and commercial applications. Metal framed systems consist of partition walls, framed bulkheads/soffits, resilient channel ceiling and furring.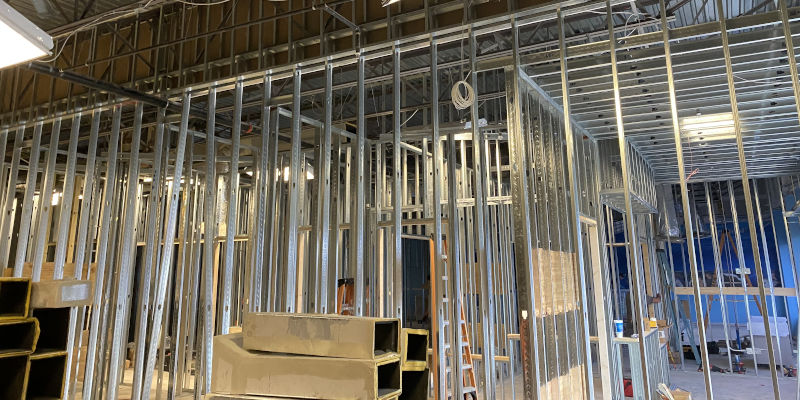 Metal Framing offers many benefits over traditional wood-framed walls. Unlike wood, metal studs are mold and corrosion resistant, termite proof, non-combustible, 100% recyclable and reduces construction waste.  Also, it eliminates the need to utilize our natural resources and is not treated like wood reducing added VOC in your home or structure.  In addition, metal studs do not split, shrink nor warp as common with traditional wood producing a straighter wall.
Whether you are a residential or commercial contractor contact us today for our metal framing services.  With the versatility of metal framing, we can meet and exceed your project expectations.  Again, it's what you don't see that makes all the difference in your project. The basic skeleton of metal framing will provide the durability you need, the solid smooth finish you desire while reducing the utilization of our natural resources.