Fire-Rated Services for Residential and Commercial Applications
It's the components you cannot see that provide some of the most important fire safety features in a structure. At BAS Walls and Ceilings, we have partnered with many contractors and have been an instrumental part in providing fire protection through firewalls, fire barrier walls, fire soffits and shaftwall assemblies.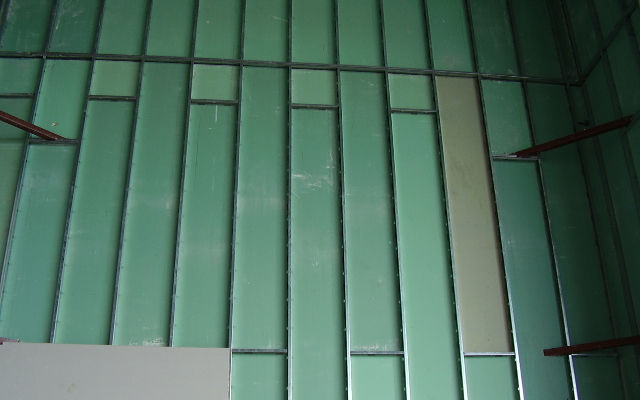 The primary purpose of a fire-rated wall assembly is to hinder and contain the spread of smoke and fire from one area of a structure to another; giving occupants the time needed to escape the premises.  Most assemblies are designed to maintain the structural integrity for a set amount of time providing necessary fire resistance until help arrives.
As a company, we are trained to understand the different URL codes and requirements needed for all gypsum fire-rated assemblies. We always start with meeting our contractors to understand their fire safety needs and requirements for their structures. Our knowledge and input have proven to serve our customers well from start to finish. We understand the scheduling and inspections required and will help to ease the burden of the necessary components in your comprehensive fire protection system.
If your structure is coded and requires any gypsum fire-rated assembly or barrier, we not only have the skills but the understanding to walk through the process and schedule accordingly to meet your inspection needs.